I have been totally crushing on all of
Citrus and Mint Designs
lines for Riley Blake. Her newest line is no exception!
Pemberley
is so sweet and has the most gorgeous hues of green and blue and pink.
The print my girls were most excited about was the Violins.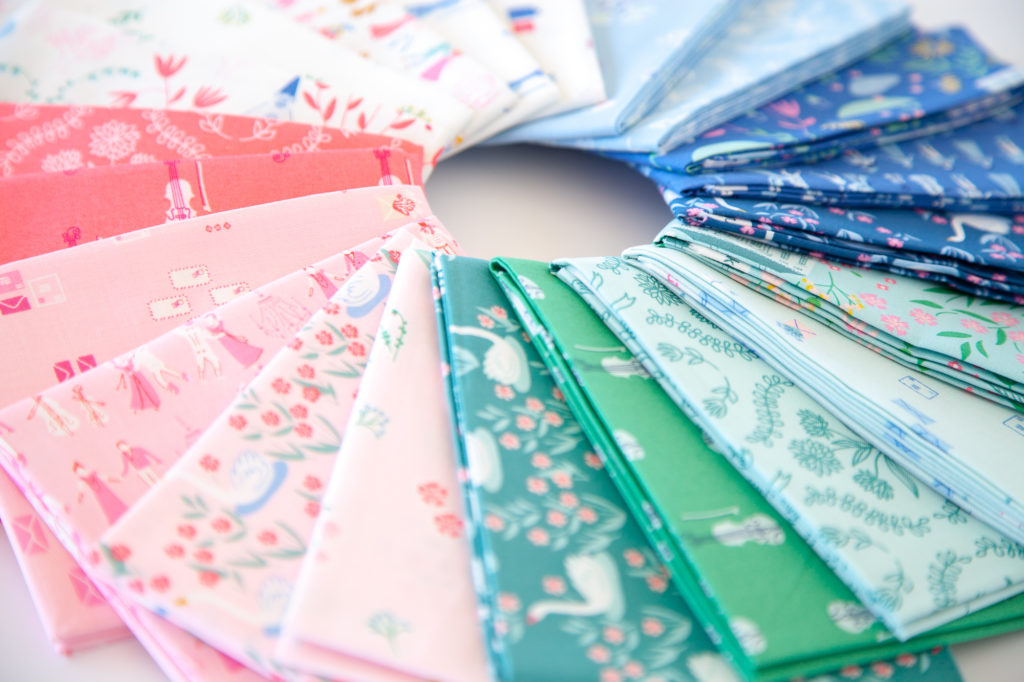 Paisley has been playing the Violin in orchestra and as soon as she saw this print she told me I had to make her a concert dress out of it. Her favorite color is blue so the
Pemberley Violin Cream
was her dream come true!
This is our first year of concerts and her teachers told me that dresses without sleeves were perfect, so I made the Vivie by Blaverry (pattern not sold anymore).
It's been one of my absolute favorite dresses since it came out.
For the button placket, I chose to cut the violins horizontally to give it a bit of a fun design element.
I do have to tell you, these 6am mornings to have orchestra before school is KILLING me. But I love hearing my girls play, so I guess it's worth it. LOL
The swans are another favorite and I cannot wait to make a quilt out of this! Citrus and Mint actually has one that compliments this line! It's the
Pemberley House Block Quilt
and I helped test it. It's a really sweet pattern and you should definitely check it out!
What print is your favorite from this line? What would you make?